TVS urges reevaluate on Two-wheeler GST rates, says new standards will hit estimating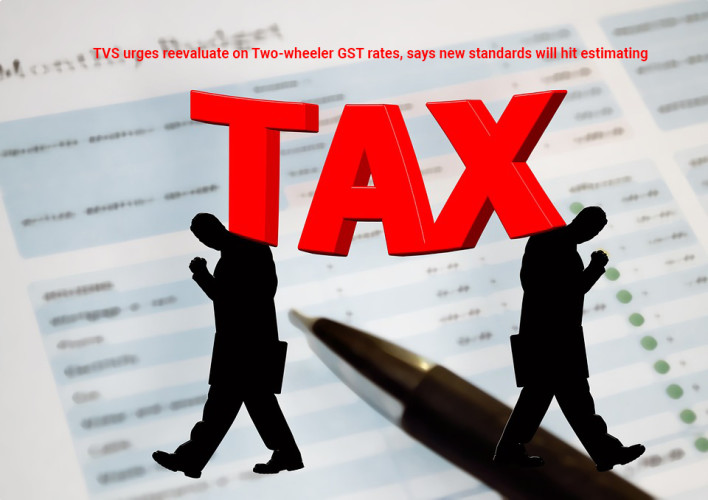 TVS Motor Company Chairman Venu Srinivasan has said that the Goods and Services Tax (GST) rates for bikes ought to be reexamined, particularly when the new security standards and fuel standards are relied upon to expand the costs of such vehicles.

Rising urbanization, expanding acquiring power and the upgraded requirement for network especially in moderate sized and littler urban communities crosswise over India, have fuelled the bike insurgency for individual versatility.

"Given the significance of the two– wheeler fragment as a thing for mass versatility, the GST rates for such vehicles without a doubt should be reevaluated. It unquestionably can't be benchmarked against the predominant GST rates for extravagance merchandise at 28 percent, given the present condition of irregularities with the incorporated multi-modular open transport frameworks crosswise over India," he said.

All the more in this way, with new security standards and BSVI mix additionally around the bend, the two of which will expand bike costs. It has turned out to be significantly progressively basic to relook at the GST rates for bikes to guarantee social incorporation that is manageable in the more drawn out run, he included.

His remark comes a couple of days after Pawan Munjal, administrator and overseeing executive of Hero MotoCorp, had looked for a dire cut in the GST on bikes from 28 percent to 18 percent, as these vehicles give fundamental versatility to the majority.

"Given that bikes give fundamental versatility to the majority, there is a dire need to lessen the GST rate on them from the 28 percent section of 'extravagance merchandise's to that of 18 percent for mass-use things," Munjal had remarked in an announcement a week ago.

Nonetheless, Rajiv Bajaj, overseeing executive and CEO of Bajaj Auto has said that the business ought not anticipate anything from the legislature and should concentrate on items.