Proprietor of 'illicit' gutka unit reserved for Rs 70cr tax avoidance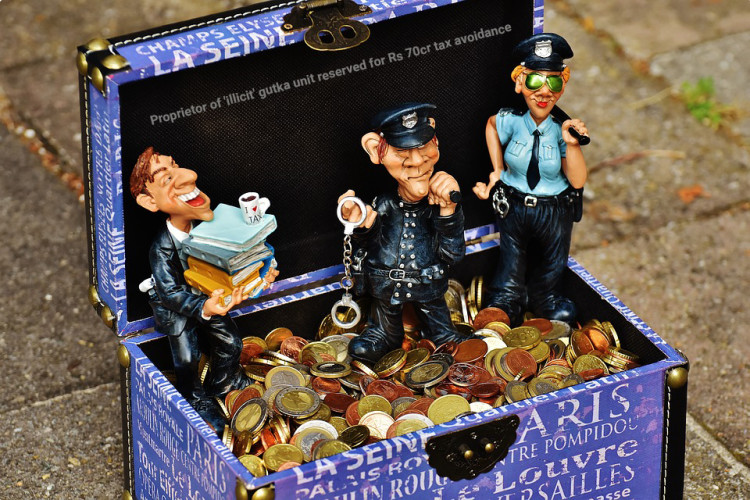 VADODARA: The Central Goods and Services Tax (CGST) authorities assaulted an industrial facility creating gutka illicitly in Halol town of Panchmahals region late on Wednesday night.

CGST authorities said that the industrial facility proprietor avoided GST and different assessments adding up to over Rs 70 crore. Authorities said that they are yet to find proprietor of the plant that was being kept running in Halol GIDC. Amid hunt procedures, the office uncovered illicit assembling of gutka of different brands coming about into gigantic avoidance of GST and different assessments of more than Rs 70 crore.

Starting examinations uncover a wide-spread between state system of assembling and supply of gutka/container masala," an official discharge by GST office said.

The inventory network stretches out to Rajasthan,Madhya pradesh and Uttar pradesh.The covert tasks were being done on attempt at manslaughter premise with constant moving of gutka fabricating machines," the discharge expressed.

GST authorities said that the proprietor used to change the manufacturing plant's area at regular intervals to sidestep any identification. "The production line used to work just amid evenings and all the stock was arranged inside hours. A large portion of the workers present in the production line appeared to be from Rajasthan. We are attempting to find proprietor of the processing plant," a GST official said.

The activity was going by Vaibhav Singh Chauhan appointee magistrate, Central GST, Vadodara II under the supervision of Manisha Saxena, extra chief, Central GST, Vadodara II. Implicating merchandise, archives and vehicles have seized from the industrial facility. GST authorities said that the gutka stock seized from the plant will be crushed.