How to File GST Returns Online?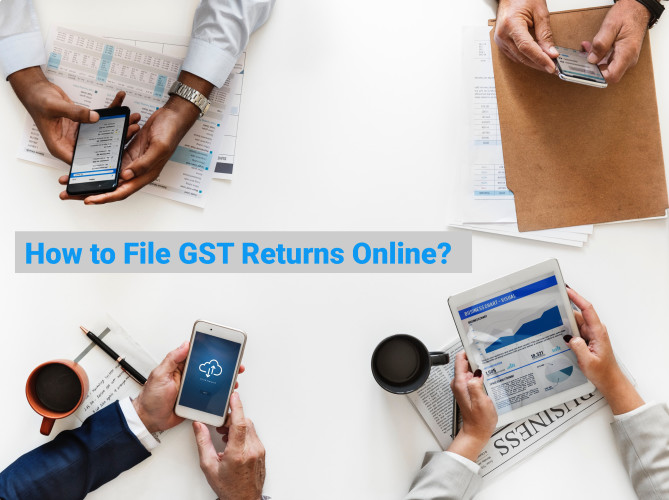 From manufacturers and suppliers to dealers and consumers, all taxpayers have to file their tax returns with the GST department every year. Under the new GST regime, filing tax returns has become automated. GST returns can be filed online using the software or apps provided by Goods and Service Tax Network (GSTN) which will auto-populate the details on each GSTR forms. Listed below are the steps for filing GST returns online:
Visit the GST portal (www.gst.gov.in).

A 15-digit GST identification number will be issued based on your state code and PAN number.

Upload invoices on the GST portal or the software. An invoice reference number will be issued against each invoice.

After uploading invoices, outward return, inward return, and cumulative monthly return have to be filed online. If there are any errors, you have the option to correct it and refile the returns.

File the outward supply returns in GSTR-1 form through the information section at the GST Common Portal (GSTN) on or before 10th of the following month.

Details of outward supplies furnished by the supplier will be made available in GSTR-2A to the recipient.

Recipient has to verify, validate, and modify the details of outward supplies, and also file details of credit or debit notes.

Recipient has to furnish the details of inward supplies of taxable goods and services in GSTR-2 form.

The supplier can either accept or reject the modifications of the details of inward supplies made available by the recipient in GSTR-1A.